Your community expects the best technology to be in place in your classrooms. Take advantage of the fast moving market which is always coming out with new products at ever lower prices.
Your school needs dependable hardware. It needs hardware which will have many uses and also increase productivity. Whether you are in the market for projectors, white boards, a remote KVM switch, you need the best. Use these suggestions as a starting point in your evaluation process. The product links take you to Amazon.com which usually has the most competitive deals available.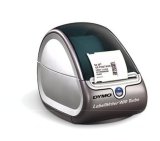 DYMO 69110 LabelWriter 400 Turbo
This little printer is worth its weight in gold. Use it to label just about anything. Great for printing barcode labels for all your valuable classroom equipment.
Manufacturer's Description:
The Dymo 69110 LabelWriter 400 Turbo is the perfect companion for any professional who prints labels frequently. It is ideal for creating labels for envelopes, packages, files, barcodes, and even postage stamps. It has a sleek, compact design (it measures just 5 inches by 7 inches) and is easy to fit on a desk. Connecting to your computer via USB, the LabelWriter prints directly from most office-oriented programs, such as Microsoft Word, Outlook, WordPerfect, ACT! and more. It is incredibly fast, as well, able to print up to 55 labels at 300 dpi per minute. It also uses no ink or toner, making it a low-maintenance solution for all your label-printing needs.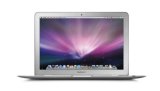 So thin you can slip it into a manilla envelope. Elegant. More than adequate for your every day portable computing needs.
Manufacturer's Description:
With the MacBook Air, Apple has created the world's thinnest laptop--measuring an unprecedented 0.16-inches at its thinnest point (and 0.76 inches thick overall). Apple also introduces its vaunted multi-touch technology, found on the iPhone, to its laptops with the MacBook Air, enabling you to pinch, swipe, or rotate to zoom in on text, advance through a photo album, or adjust an image via the oversized trackpad.
Despite the its slender shell, the MacBook Air doesn't skimp on the specifications. It includes a 13.3-inch LED-backlit widescreen display, full-size and backlit keyboard, and a built-in iSight video camera for video conferencing. The MacBook Air is powered by a custom-built 1.6 GHz Intel Core 2 Duo processor, which provides an optimized, multithreaded architecture for improved multitasking performance. Other features include 2 GB of RAM, an 80 GB hard disk drive, Wi-Fi connectivity via 802.11a/b/g/n standards, a micro-DVI video output (with included adapters), and up to a 5-hour battery life.

Wacom Intuos3 9X12 USB Tablet - Metallic Gray
A tablet is invaluable for artwork and photo editing. Always teach your students to use professional grade technology which they will encounter in the work place.
Manufacturer's Description:
Intuos3 gives you the power to quickly and professionally edit photos and create digital artwork by turning on the full power of Adobe Photoshop, Corel Painter, and over 100 other leading software applications. Intuos3 tablets now put ExpressKeys and Touch Strips right at your fingertips for convenient keyboard shortcuts, scrolling, zooming, brush size control, and more. Wacom's Penabled technology gives you the natural feel and superior performance of Wacom's patented cordless and battery-free tablet technology. You'll find that using an Intuos pen, mouse, and tablet gives you more control, comfort, and productivity. Alternating between the comfortable Grip Pen and the ergonomic five-button Intuos3 mouse reduces repetitive motion. It's an easy and natural way to work.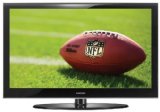 Samsung LN40A550 40-Inch 1080p LCD HDTV
Your school is probably using Internet 2. As a result a really top drawer LCD display will render that media-rich environment with great felicity. A must for the fine arts teacher.
Manufacturer's Description:
Samsung's 550 Series is a perfect way to step up to Full HD 1080p resolution. A fast 5 ms response rate produces smooth-motion scenes for sports and action movies, and a dynamic contrast ratio of 30,000:1 makes for deep blacks and crisp lines (15,000:1 in 32-inch and 37-inch models). Superb connectivity and networking with a USB port and 3 HDMI 1.3 ports with Consumer Electronics Control (CEC) means these HDTVs play well with all of your other electronics. Easily enjoy MPEG and JPEG files stored on external devices by connecting through the side-mounted USB 2.0, turn your LCD into a full-scale home viewing gallery, or connect your MP3 player for a dynamic audio experience.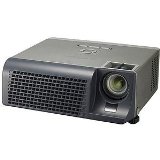 Mitsubishi Multimedia Projector (XD206U)
Never buy a cheap projector for school use. Why? Because that crisp, white image you will enjoy for the first year or so will gradually yellow. Always get the best projector you can afford. And don't forget to buy a replacement bulb. These are expensive but necessary when the original bulb fails in the middle of class.
Manufacturer's Description:
The Mitsubishi XD206U (XGA) is a DLP projector that offers great value, with a bright 2000 ANSI lumens and a rich 2000:1 contrast ratio in a small, lightweight package just over six pounds.Presenters will enjoy the versatile features the XD206U has to offer, such as the flexible connectivity options for both video and data sources, timesaving instant shut down, and a lightweight design for quick and simple show and go portability. School administrators will especially enjoy how the XD206U can be fully integrated into classrooms or meeting rooms for seamless interaction with smart boards or remote control systems via RS232C communication, as well as its cost saving, low maintenance filterfree design. Built-in security features such as password-protected menus and an anti-theft security bar can deter any unauthorized projector removal from classrooms or media carts. External monitor hookup also enables teachers to face the class during lecture.The XD206U includes a lamp life rating of up to 3000-hours, the proven durability of DLP technology, and Mitsubishi's exclusive Express Replacement Assistance (ERA) warranty. The XD206U is built with the high quality standards you expect from Mitsubishi projectors and is an excellent choice for cost conscious users.
December 07, 2016
In addition to complying with all the usual admissions requirements, international students must also obtain a student visa. Here are five tips to help you navigate the admissions process.
November 30, 2016
SSAT and ISEE scores are one part of the total picture which most private school admissions staff review. These standardized tests reveal what you have learned in key mastery areas.
November 21, 2016
What is really important in choosing a private school? Ranks? Academics? Financial aid? Sports programs? Arts programs? One of these criteria doesn't matter. The others do.