Children's House Of Durango vs. Durango Early Learning Center
Should I attend Children's House Of Durango or Durango Early Learning Center? Visitors of our site frequently compare these two schools. Compare the two schools' rankings, test scores, reviews and more to help you determine which school is the best choice for you.
School Overview
Overview
Children's House of Durango provides an enriched learning environment for children based on Maria Montessori's philosophy and method.
Due to the nature of our "house" each subject is separated and taught in individual rooms with a teacher that is trained within her subject area.
The teacher in the classroom remains constant and the students rotate throughout the week on a set schedule.
During the course of a day a child will be exposed to 2 morning classes and an afternoon class of their choice.
Our program includes the five Montessori subjects, Practical Life, Sensorial, Math, Language, and Cultural.
In addition, we incorporate Spanish as a foreign language, art, and music appreciation.
Children's House of Durango's mission is to create an environment for children, in which they are encouraged to explore, create, learn, socialize, and develop concentration, coordination, and independence.
Our school is committed to developing within each child a sense of responsibility and interdependence with their community and the world.
Our philosophy encourages children to appreciate and respect nature and the environment.
Durango Early Learning Center offers toddler and preschool early childhood development for 70 children in La Plata County.
Our value base derives from a strong respect for childhood and the recognition that children are natural explorers and experimenters, capable of constructing learning and knowledge.
We offer an environment, both within the school and larger community, that affords endless possibilities for creativity, imagination, representation and problem solving.
Our focus is to develop a strong sense of worth in every child that comes through the doors by promoting a belief in themselves as capable learners with valuable opinions and ideas.
"Durango Early Learning Center staff are to be commended for the completion of their first Quality Rating." The education philosophy at Durango Early Learning Center evolves from the social construction theories of Jean Piaget, Lev Vygotsky, Jerome Bruner, Howard Gardner, Loris Malaguzzi and Carlina Rinaldi.
We have adapted the application of Piagetian ideas into the High/Scope Curriculum, which focuses on children learning how to think and solve problems through their active involvement in personally relevant experiences..
Students Body
Student Body Type
Co-ed
Co-ed
Students by Grade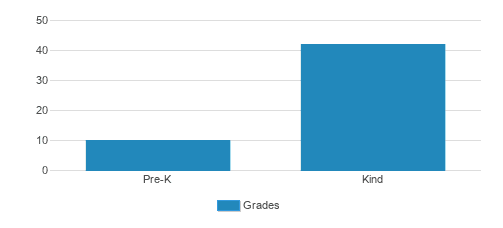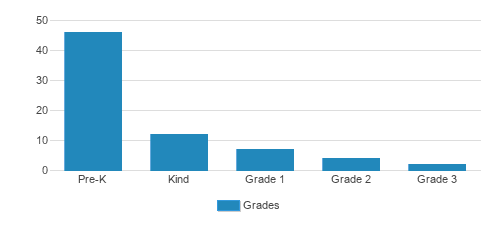 Students by Grade
Kindergarten Students
42
12
Academics and Faculty
Total Classroom Teachers
6 teachers
4 teachers
Teacher : Student Ratio
1:9
1:18
Finances and Admission
Admission Deadline
None / Rolling
None / Rolling