As the most popular site for K-12 private school information, Private School Review serves over 1.5 million page views per month. Featured Schools receive maximum exposure, and typically generate 3x the amount of impressions and inquiries as non-featured schools.
"We really appreciate your service at Private School Review. Advertising is expensive and hit or miss, and we have found that your site, being so specificly targeted to our potential audience, really helps with increasing our inquiries. Thanks very much!" - Jody Roher Smith, Director,
Easton Country Day School
.
Featured School Benefits:
Targeted advertising that works - schools often receive a significant boost in page views, increasing traffic and inquiries by 300% or more.
Your school's photos will have featured placement in search results.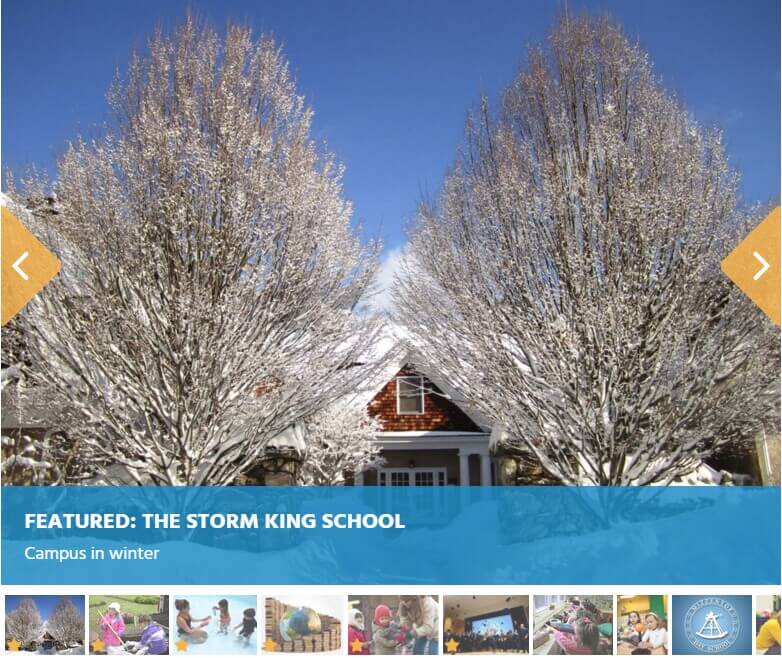 Featured Schools Photos will always be highlighted and listed before non-featured listings.
Featured schools are visibly highlighted and prioritized wherever they appear in our site.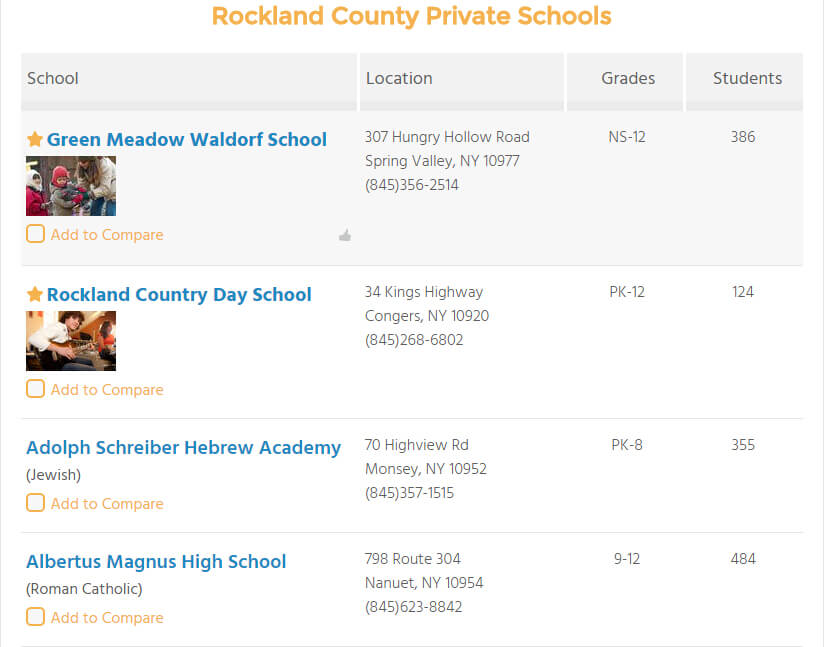 Featured schools are always emphasized in lists and search results.
Full access to our prospective student database - an opt-in database of local students that are interested in private school. Utilizing our database is an efficient way to pro-actively reach out to potential students in your area. Featured schools also enjoy ad-free profile pages.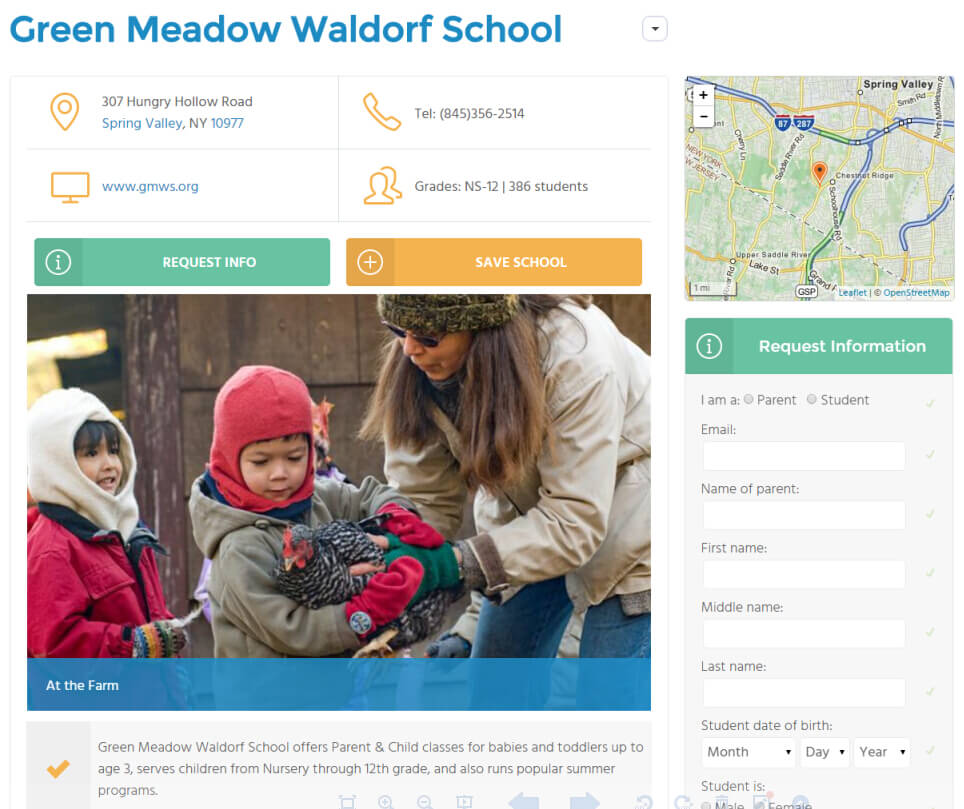 Ads are removed from featured school profiles.
Featured School Benefits:
Annual Cost:
$595
$495
$395
Priority listings in advanced search results:
Additional pages featured:
(Sample pages listed)
Student member area banner:
Access to database of nearby prospective students:
Ads removed from profile:
Ability to specify featured photo used throughout the site:
"Private School Review provides us an outreach without boundaries. The exposure we get is tremendous. The opportunity to review, reach out and recruit students throughout the prospective student database as well as direct inquiries has been very valuable." - Chris McGary, Asst. Head of School,
Foxcroft Academy
.

Would you like to upgrade to a featured listing for free? Consider discussing your online marketing needs with Truth Tree, an award-winning digital marketing agency specializing in private schools and boarding schools who we have designed as our online marketing partner.
Truth Tree can assist with optimizing your school's online presence, search engine optimization (SEO), and pay-per-click marketing. If you work with Truth Tree, you can receive a free featured listing on our site as well as other exclusive benefits.
Why Truth Tree?
Experienced team: Former school marketing and enrollment directors combined with expert digital marketers.
Comprehensive services: Search Engine Optimization (SEO), pay-per-click marketing (including Google ads and Facebook ads), and email marketing.
Proven results: Over 70 trusted school clients with an average increase of 37% in inquiries, 28% in applications, and an impressive 803% ROI in the first year.
Exclusive partnership: Truth Tree is the designated digital agency partner of Private School Review.
Additional benefits for you: By working with Truth Tree, you can also obtain the following:
Free featured listing on our website: Increase your school's visibility to a focused market of active school searchers.
Free profile optimization/consultation: Enhance your online presence and establish your school as a premier institution faster.
If you would like to learn more about this partnership and how it can significantly increase your visibility to a focused market of active school searchers, please submit your request for someone to reach-out below. You can also contact hello@truthtree.com.