Montessori Children's Schoolhouse vs. Mount Lebanon Montessori
Should I attend Montessori Children's Schoolhouse or Mount Lebanon Montessori? Visitors of our site frequently compare these two schools. Compare the two schools' rankings, test scores, reviews and more to help you determine which school is the best choice for you.
School Overview
Overview
Montessori Childrens Schoolhouse was founded for the purpose of providing educational curriculum and facilities based upon the methods and educational philosophy of Dr. Maria Montessori.
The Montessori philosophy recognizes that a childs early years are the most formative and that a childs ability to acquire knowledge is enhanced through the manipulation of concrete material.
The carefully prepared environment is structured to meet the individual needs of each child, thus allowing children to progress at their own pace.
The environment is prepared to address all aspects of the childs development.
The Montessori curriculum, which interrelates basic, scientific and cultural areas, is designed to provide materials and activities to furnish unlimited sources of discoveries and to offer constant challenges to be mastered.
Our goal is to enable children not only to develop an appreciation of learning, but also to develop to their potential.
Montessori Childrens Schoolhouse is a parent-owned school implementing Montessori principles to develop independent, competent and socially responsible individuals.
The Mt. Lebanon Montessori School, Inc. is dedicated to the total development of the child.
Each child is looked upon as a unique individual, capable of developing self-discipline, independence, and a love and respect for self, others, and all of creation.
We strive to help each child develop a real love for learning and a positive attitude toward a lifetime of education.
We strongly believe in the effectiveness of the total family interest in the program.
Students Body
Student Body Type
Co-ed
Co-ed
Students by Grade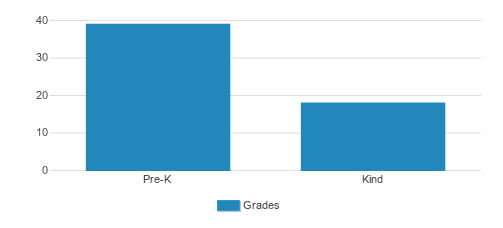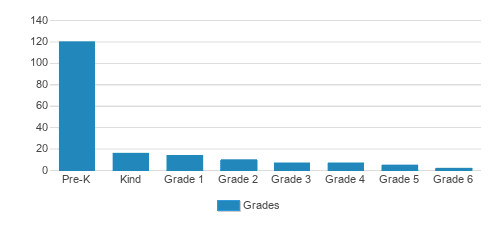 Students by Grade
Kindergarten Students
18
16
Academics and Faculty
Total Classroom Teachers
2 teachers
7 teachers
Teacher : Student Ratio
1:29
1:49
Classroom Dress Code
Casual
(uniform)
Finances and Admission
Admission Deadline
None / Rolling
None / Rolling