Sacred Heart Catholic School vs. The Bible Way Christian Academy
Should I attend Sacred Heart Catholic School or The Bible Way Christian Academy? Visitors of our site frequently compare these two schools. Compare the two schools' rankings, test scores, reviews and more to help you determine which school is the best choice for you.
School Overview
Overview
Sacred Heart School has been supported and encouraged by Sacred Heart Church since 1900.
Father Brule wanted to do more for the community, so he brought four sisters to open the first Catholic school in San Felipe Del Rio.
Sister Adolph was the first Superior of the school in a small two-room frame building, big enough to accommodate 40 children of all ages in September 1900.
Sacred Heart Catholic School is a parish school under the Pastor of Sacred Heart Church, Reverend James Fischler, C.I.C.M.
"Sacred Heart School is where we learn to love, learn to succeed, learn to serve, and learn to live for tomorrow by following Jesus today." We believe that we are called to nurture and educate our students spiritually, academically, physically, and culturally.
We are called to promote our Catholic faith by providing opportunities that will foster the skills, knowledge, and attitudes necessary to live a successful Christ-centered life.
We foster life long learning while respecting the richness of the past, meeting the challenges of the present, and in preparation for a better future.
The Bible Way Christian Academy is a private school located in Del Rio, Texas.
and is a ministry of Bible Way Church. We offer full day programs for students in Pre-kindergarten through eighth grade.
We believe it is our mission to provide students with a solid academic foundation along with Christian training in order to prepare them for a successful future.
Our ultimate goal and purpose is to provide "academic excellence in a Christian environment." We desire to train students in the knowledge of God, the Christian way of life, and to provide them with an excellent education which will prepare them for a successful future.
Wisdom and knowledge come from God, therefore, man's education is only complete when God and His Word are at the center of all learning.
We are concerned with the total person; intellectual, spiritual, physical, and social being.
Our students are given a strong academic foundation, as well as training in moral character.
Students Body
Student Body Type
Co-ed
Co-ed
Students by Grade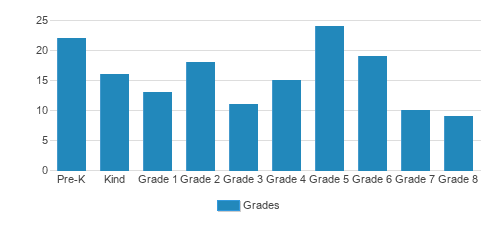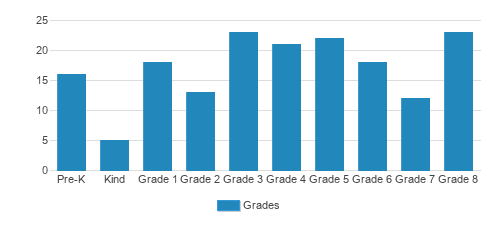 Students by Grade
Academics and Faculty
Total Classroom Teachers
16 teachers
14 teachers
Teacher : Student Ratio
1:10
1:12
Finances and Admission
Admission Deadline
None / Rolling
None / Rolling