In the nineteenth-century education for several of our presidents was strictly hit or miss for a variety of reasons. On the other hand, a couple of presidents enjoyed what you and I know in the 21st century as Ivy League educations. Fortunately for our young nation, most of these men were leaders who were able to guide our country through so uncharted waters and perilous times.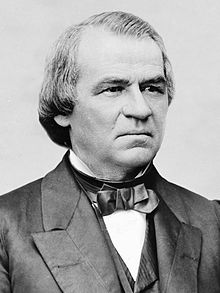 17 - Andrew Johnson
President from April 15, 1865 to March 4, 1869
Born: December 29, 1808, Raleigh, North Carolina
Died: July 31, 1875, Carter County, Tennessee, Tennessee
Political party: Democratic Party
North Carolina native Andrew Johnson succeeded Abraham Lincoln. He had no formal schooling as his family was very poor. His meager educational background notwithstanding, Johnson apparently was a skilled public speaker.
Book Scrolling has a list of books about our 17th president.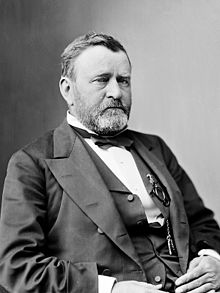 18 - Ulysses S. Grant
President from March 4, 1869 to March 4, 1877
Born: April 27, 1822, Point Pleasant, Ohio
Died: July 23, 1885, Wilton, New York
Political party: Republican Party
Ohio native Hiram Ulysses Grant appears to have had formal schooling from the age of five. He attended a subscription school, i.e., a school which his parents paid for him to attend, as well as two private schools, the Maysville Seminary, and John Rankin's Academy. He matriculated to West Point. Ron Chernow's book