Which Schools Did Our Presidents Attend? Part 3 - Wilson to Trump
Depending on their family circumstances, our Presidents received a wide range of primary and secondary schooling.
It was a different world for the Presidents who held office in the 20th-century. They had a succession of wars to deal with, as well as two devastating economic recessions.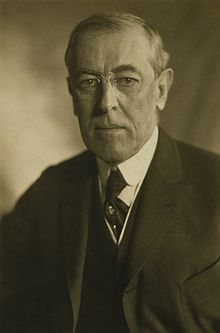 28 - Woodrow Wilson
President from March 4, 1913 to March 4, 1921.
Born: December 28, 1856, Staunton, Virginia
Died: February 3, 1924, Washington, DC
Political party: Democratic Party
Virginia native Woodrow Wilson did not attend school until he was a teenager. He was homeschooled. Scholars seem to think he might have had dyslexia. Wilson compensated for this by learning Graham Shorthand. He did manage to attend college, variously attending Davidson College, Princeton University, and the University of Virginia Law School.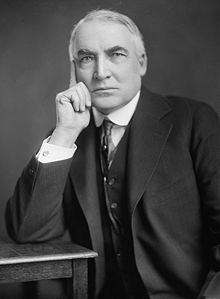 29 - Warren Harding
President from March 4, 1921 to August 2, 1923
Born: November 2, 1865, Blooming Grove, Ohio
Died: August 2, 1923, San Francisco, California
Political Party: Republican Party
Little is known of Ohio native Warren Harding's early education. Scholars seem to think that he was mostly homeschooled. He attended Ohio Central College and earned his degree from that institution.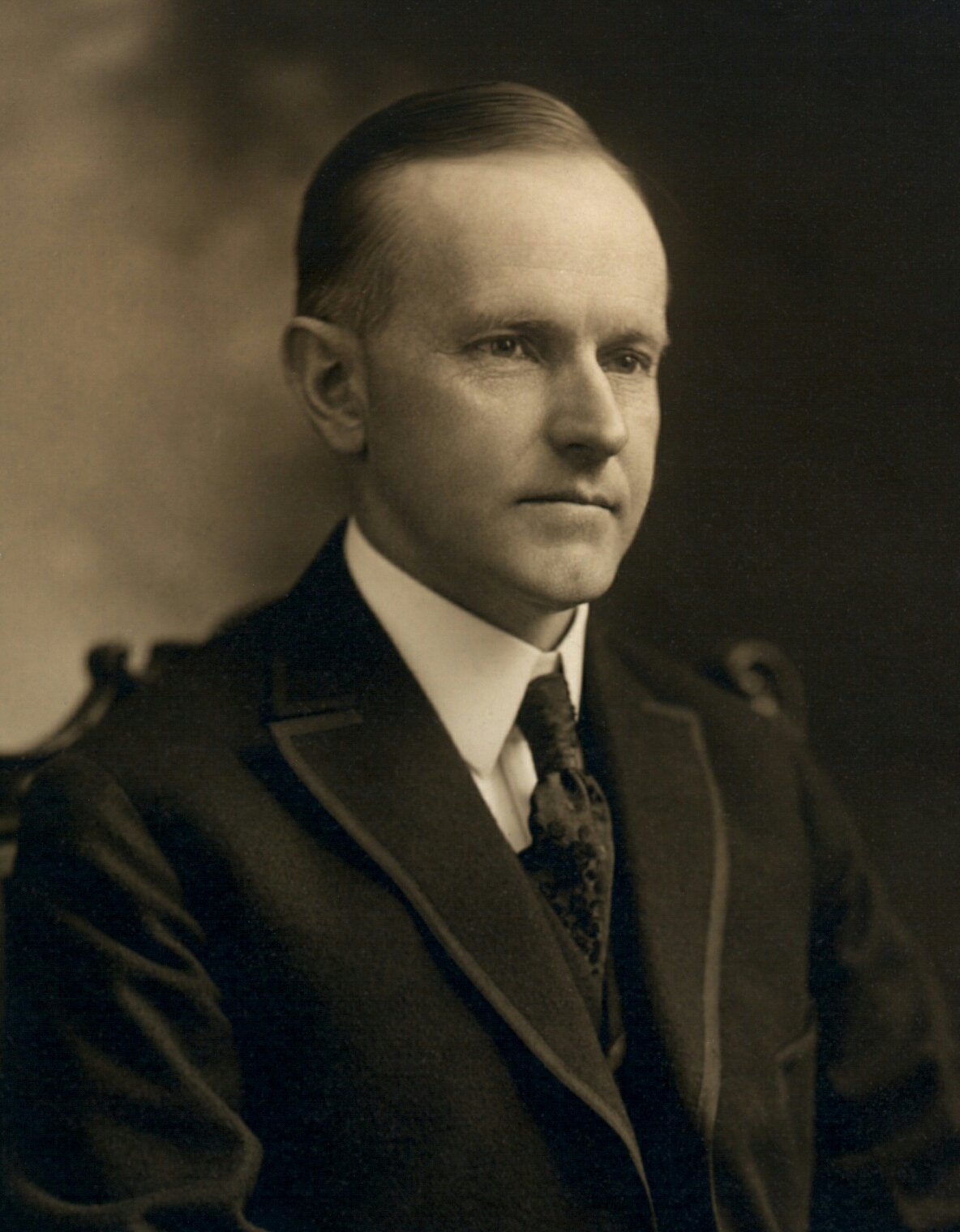 30 - Calvin Coolidge
President from August 2, 1923 to March 4, 1929
Born: July 4, 1872, Plymouth Notch, Vermont
Died: January 5, 1933, Northampton, Massachusetts
Political Party: Republican Party
Vermont native Calvin Coolidge attended Black River Academy and then St. Johnsbury Academy, local semi-private schools which eventually became their town's public schools. He matriculated to Amherst College from which he graduated with honors in 1895. He articled with a law firm and was admitted to the Massachusetts Bar in 1897.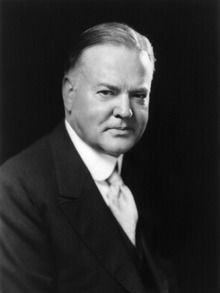 31 - Herbert Hoover


President from March 4, 1929 to March 4, 1933
Born: August 10, 1874, West Branch, Iowa
Died: October 20, 1964, New York City, New York
Political Party: Republican

Iowa native Herbert Hoover was homeschooled until he attended Friends Pacific Academy. He ultimately was accepted at Stanford University from which institution he graduated in 1895.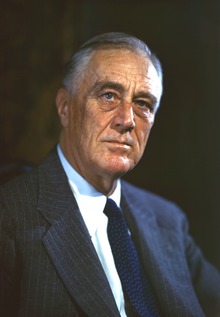 32 - Franklin D. Roosevelt
President from March 4, 1933 to April 12, 1945
Born: January 30, 1882, Hyde Park, New York
Died: April 12, 1945, Warm Springs, Georgia
Political Party: Democratic
As a child, Franklin Delano Roosevelt was educated by private tutors. He attended Gorton School and matriculated to Harvard University. Then he attended Columbia Law School.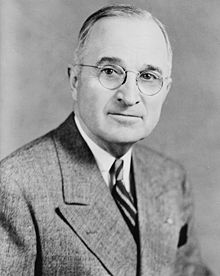 33 - Harry S. Truman
President from April 12, 1945 to January 20, 1953
Born: May 8, 1884, Lamar, Missouri
Died: December 26, 1972, Kansas City, Missouri
Political Party: Democratic
President Truman was one the few presidents who did not earn a college degree. In fact, his formal early education only began when he was eight years old. Truman worked several jobs and tried a variety of ventures before becoming active in politics.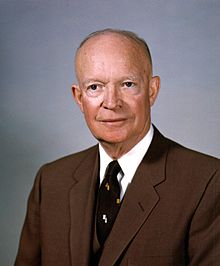 34 - Dwight D. Eisenhower
President from January 20, 1953 to January 20, 1961
Born: October 14, 1890, Denison, Texas
Died: March 28, 1969, Washington, D.C.
Political Party: Republican
Born into a large family of modest means, President Eisenhower attended the Abilene High School in Abilene, Kansas. He then matriculated to West Point and had a distinguished career in the Army before being elected President in 1952.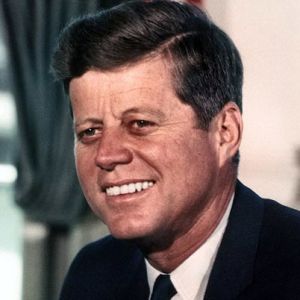 35 - John F. Kennedy
President from January 20, 1961 to November 22, 1963
Born: May 29, 1917, Brookline, Massachusetts
Died: November 22, 1963, Dallas, Texas
Political Party: Democratic
President Kennedy's father was a very wealthy, successful businessman. He made sure that all of his children had the best educations money could buy. John Kennedy attended several private schools including Edward Devotion School, the Noble and Greenough Lower School, the Dexter School, Canterbury School and Choate. He attended Princeton University briefly before entering Harvard University from which institution he graduated in 1940 cum laude.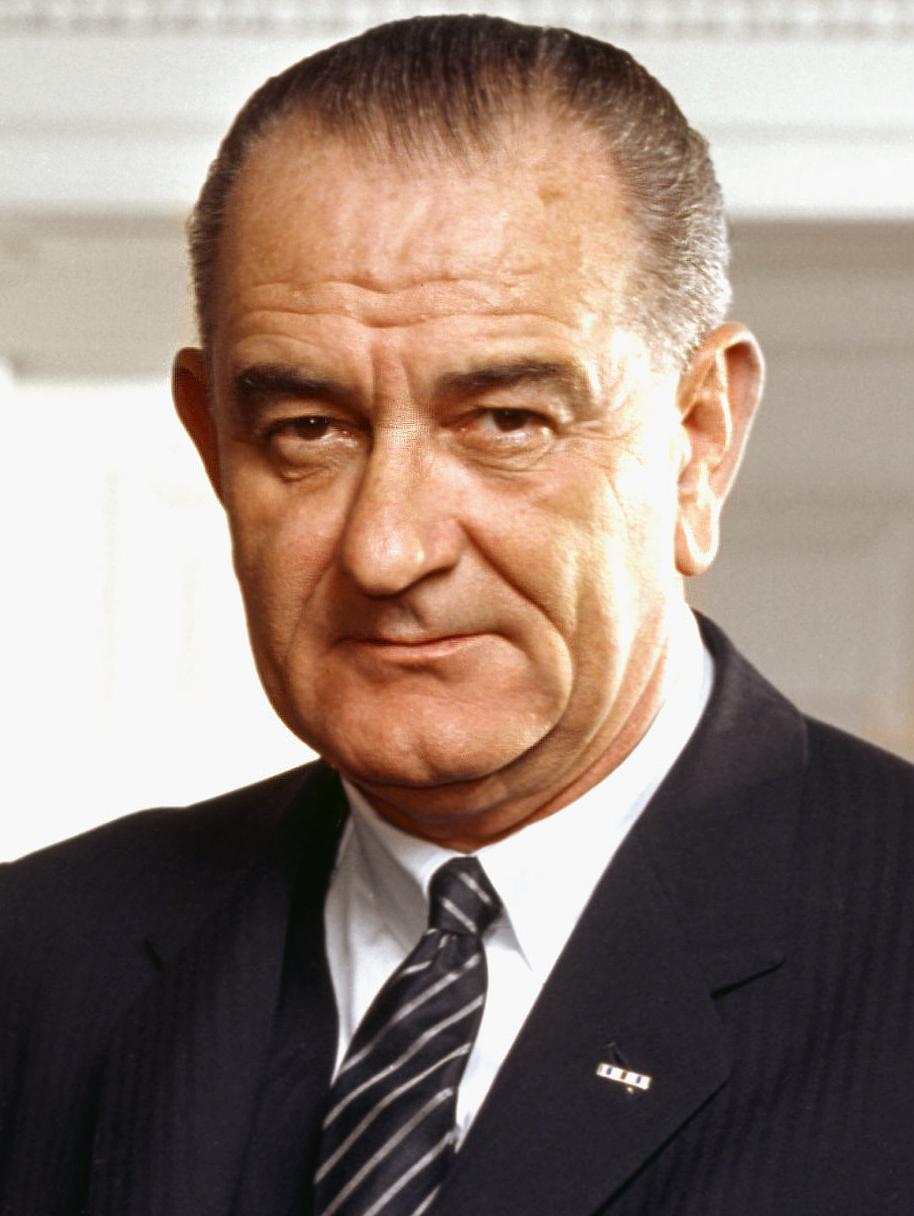 36 - Lyndon B Johnson
President from November 22, 1963 to January 20, 1969
Born: August 27, 1908, Stonewall, Texas
Died: January 22, 1973, Stonewall, Texas
President Johnson was a product of the public education system which he championed in his later political career. He attended Southwest Texas State Teachers College.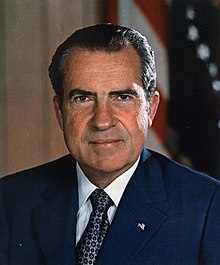 37 - Richard M. Nixon
President from January 20, 1969 to August 9, 1974
Born: January 9, 1913, Yorba Linda, California
Died: April 22, 1994, New York, New York, U.S.
President Nixon attended public schools. He matriculated to Whittier University where he gained a reputation as a superb debater. He did his law degree at Duke University.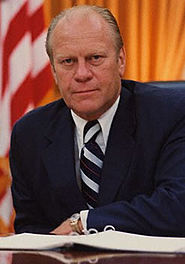 38 - Gerald R. Ford
President from August 9, 1974 to January 20, 1977
Born: July 14, 1913, Omaha, Nebraska, U.S.
Died: December 26, 2006, Rancho Mirage, California, U.S.
President Ford attended public schools and graduated from Grand Rapids South High School, Grand Rapids, Michigan. His university education was at the University of Michigan following which he studied law at Yale University.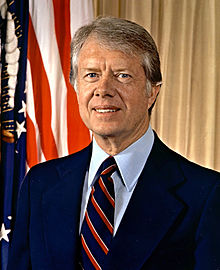 39 - Jimmy Carter
President from January 20, 1977 to January 20, 1981
Born: October 1, 1924, Plains, Georgia
President Carter was educated in public schools. He was admitted to the United States Naval Academy in 1943.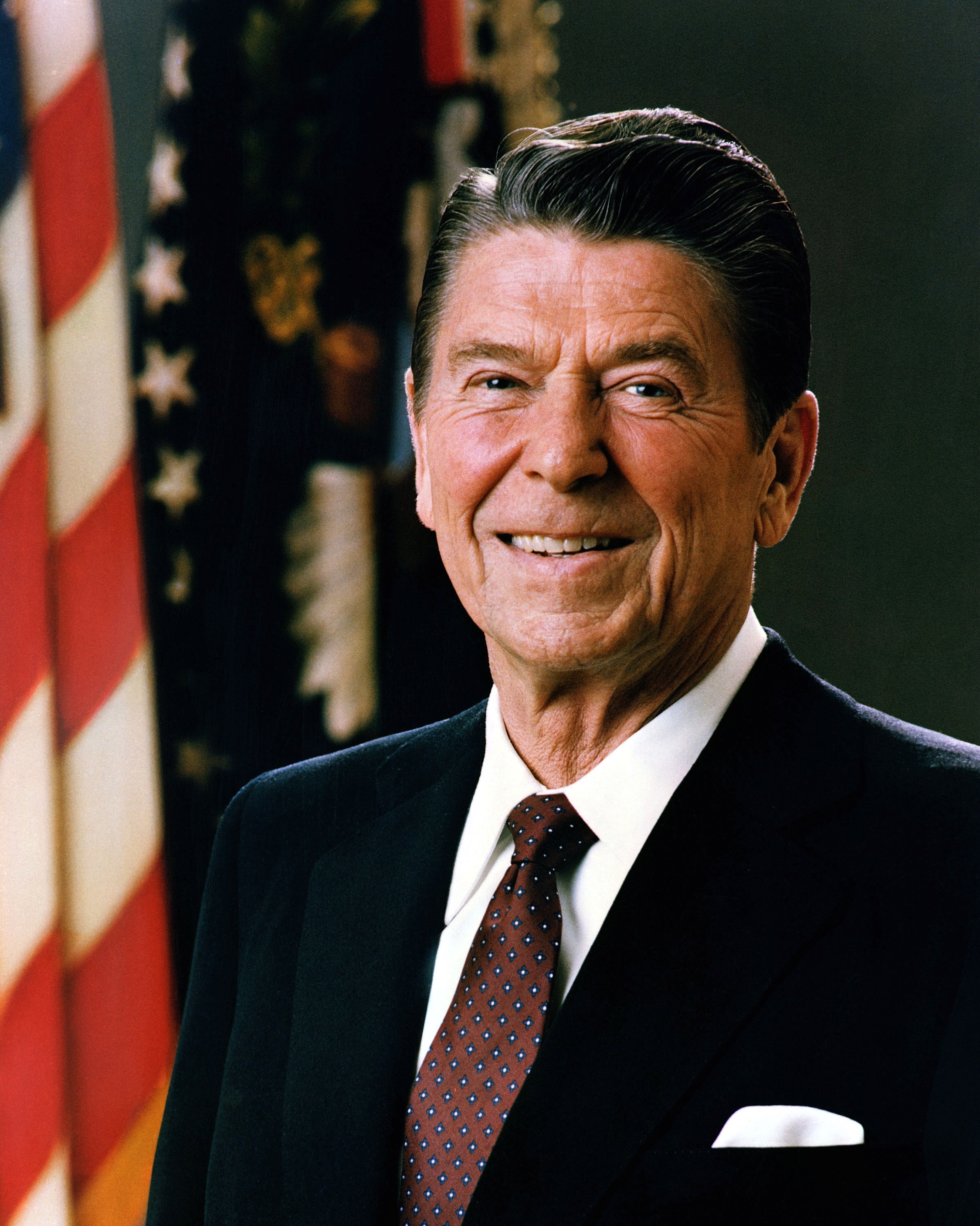 40 - Ronald W. Regan
President from January 20, 1981 to January 20, 1989
Born: February 6, 1911, Tampico, Illinois
Died: June 5, 2004, Bel Air, Los Angeles, California
President Reagan was educated in public schools, graduating from Dixon High School in Dixon, Illinois. He matriculated to Eureka College from which he graduated.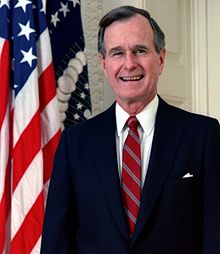 41 - George H.W. Bush
President from January 20, 1989 to January 20, 1993
Born: June 12, 1924, Milton, Massachusetts
President Bush attended Greenwich Country Day School and Phillips Academy. While he was accepted at Yale University, he enlisted in the Navy during World War II. When the war was over, Bush matriculated to Yale University and completed his degree in 2 1/2 years.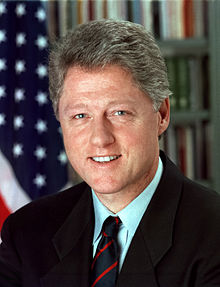 42 - Bill Clinton
President from January 20, 1993 to January 20, 2001
Born: August 19, 1946, Hope, Arkansas
President Clinton attended one private school, St. John's Catholic Elementary School. He also attended Ramble Elementary School, and Hot Springs High School. He matriculated to Georgetown University and won a Rhodes Scholarship to Oxford University.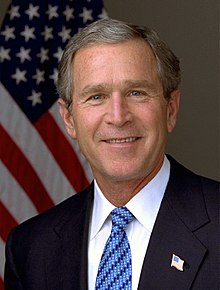 43 - George W. Bush
President from January 20, 2001 to January 20, 2009
Born: July 6, 1946, New Haven, Connecticut
President Bush was educated at public schools in Midland, Texas, and The Kinkaid School in Houston. He attended Philips Academy in Andover, Massachusetts before doing his undergraduate degree at Yale University. He then earned an MBS at Harvard Business School.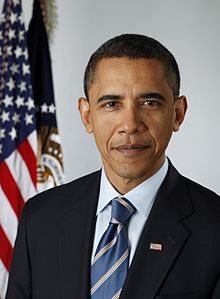 44 - Barack Obama
President from January 20, 2009 to January 20, 2017
Born: August 4, 1961, Honolulu, Hawaii
President Obama attended Punahou School, in Hawaii. He matriculated to Occidental College, then transferred to Columbia University. He studied law at Harvard University.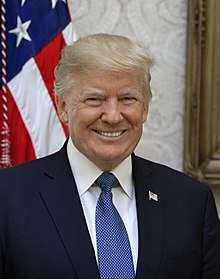 45 - Donald Trump
President from January 20, 2017
Born: June 14, 1946, New York, New York
President Trump attended Kew-Forest School and New York Military Academy. He matriculated to Fordham University before transferring to the Wharton School of Business at the University of Pennsylvania.
Questions? Contact us on Twitter. @privateschoolreview
Sending your child to a single-sex school is one of several options you have when it comes to private schools.
Each state sets its own teacher certification requirements. While many private schools do not require you to be certified, it is in your best interests to obtain certification. This article includes contact information for state education offices so you can begin the process.
Marketing the small private school can be done affordably and effectively. We suggest five easy steps to make that happen.