Classes, lessons, and experiences at Park Day emphasizecreativity, exploration, and discovery.
We value each student`s ability to take risks, thinkcritically, build lifelong friendships, and contribute to the worldaround them.
At Park Day School we educate students about social justice andhelp them understand their power to make positive change.
Through the selection of literature, the study of history, andthe exploration of scientific discoveries, underrepresented voicesare highlighted throughout the curriculum.
Through this exposure, Park Day students develop strongacademic skills along with compassion, a sense of fairness, acommitment to activism, and global awareness.
Grades: Kindergarten-8
Enrollment: 320 students
Yearly Tuition: $32,800
Average class size: 18 students
Application Deadline: Jan. 17 / rolling
Source: Verified school update
School Overview
School Membership(s)
School Assoc.
Grades Offered
Grades Kindergarten-8
Student Body
Total Students
320 students
Students by Grade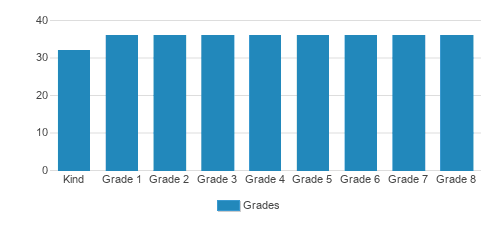 Academics and Faculty
Total Classroom Teachers
42 teachers
% Faculty w/Advanced Degree
Average Class Size
18 students
Classroom Dress Code
Casual
Tuition and Acceptance Rate
Admission Deadline
Jan. 17 / rolling
Tuition Notes
www.parkdayschool.org/affordability
Admissions Director
Josie AG Shapiro
Admissions Associate
Amalia Bob-Waksberg
Sports
Total Sports Offered
6 sports
School Notes
Since 1976, Park Day`s progressive approach to education hasembraced a vigorous curriculum within a joyful learningenvironment. Classes, lessons, and experiences at Park Dayemphasize creativity, exploration, and discovery. We value eachstudent`s ability to take risks, think critically, build lifelongfriendships, and contribute to the world around them.

At Park Day School we educate students about social justice andhelp them understand their power to make positive change. Throughthe selection of literature, the study of history, and theexploration of scientific discoveries, underrepresented voices arehighlighted throughout the curriculum. Through this exposure, ParkDay students develop strong academic skills along with compassion,a sense of fairness, a commitment to activism, and globalawareness.

Our graduates are community members who approach challengesfrom multiple perspectives and have the confidence to question,create and contribute when they venture into the world. While atschool, students thrive both in and out of the classroom,approaching a variety of academic challenges as designers, makersand analytic thinkers. They study and grow in our gardens,playground, sports field, neighborhood, and the wider Bay Area--participating in field work, and benefitting from an array ofcommunity partnerships throughout Oakland and NorthernCalifornia.
Source:
Verified school update
Frequently Asked Questions
How much does Park Day School cost?

Park Day School's tuition is approximately $32,800 for private students.
What sports does Park Day School offer?

Park Day School offers 6 interscholastic sports: Basketball, Cross Country, Flag Football, Track and Field, Ultimate Frisbee and Volleyball.
What is Park Day School's ranking?
When is the application deadline for Park Day School?

The application deadline for Park Day School is Jan. 17 / rolling (applications are due on Jan. 17 but additional applications are reviewed year-round as space permits ).
School Reviews
5
1/19/2022
Beautiful campus; engaged teachers; strong in both arts and sciences. Social-emotional competencies rank highly without sacrificing academic standards. This is a great school for the kids of progressive parents.
5
1/19/2022
My two kids have attended Park Day since kindergarten. They are now in the 3rd and 6th grades. There are many things we love about Park Day, but what trickles to the top is their deep love of learning. To me, this is something that will benefit them for the rest of their lives, no matter where those lives take them. They are deeply engaged with the work they do in school, sharing their excitement and pride with us when they come home each day. My kids have gained strong academic skills, the ability to navigate challenging projects, pride in their work, and an ability to work well with others. During the last two years, Park has done a phenomenal job responding to the COVID crisis. The staff, under the strong leadership of Head of School Angela Taylor, managed to get our kids back on campus safely and quickly. Thanks to the small class sizes, the large and beautiful campus, and the hard work of the amazing teachers, the students are getting the safe, in-person learning, and the social and emotional support, they need to grow into thoughtful, caring community leaders. I feel grateful to send my children to Park Day School and recommend it to anyone interested in progressive education for their child.
5
1/11/2022
Our daughter entered Park Day School as a first grader in 2021-22 after a (to put it mildly) disappointing year of mostly remote kindergarten at the public school near us. Not having gone to private school myself-indeed they were so foreign to my experience growing up, they might as well have existed on distant planets-I was reticent about applying to them. However, the moment I began communicating with the folks at Park Day (initially on computer meet-and-greets), my reservations melted away, and the school became the only one we were interested in. The teachers and administrators are warm, empathetic, and committed to an inclusive, progressive, and equitable pedagogy. The social justice platform feels deeply ingrained and natural, and not, as is common at this moment, as a well-intentioned reaction to world events. At Park Day-and I'm no education expert, these are just my own observations-there is a holistic approach to teaching that incorporates backbone subjects like reading and math with art, music, social/emotional learning, and even gardening. The campus grounds are magical and expansive-you can almost feel your equilibrium returning when you're there-the perfect setting for the education and empowerment of a diverse community of young people. Head of School Angela Taylor does a remarkable job fostering community among kids and families. Her steady leadership during the endless pandemic has been consistently reassuring. Our daughter's teacher is also great-she sends out a weekly newsletter summarizing material covered in the classroom and offering suggestions for ways to reinforce what's been learned and continue the conversation at home. Our conference-which included the highly capable assistant teacher as well-was a true dialogue in which both educators spoke knowledgeably of our daughter as an actual budding person and not merely an elementary school kid. It should go without saying that we are living through a profoundly disordered time and that the last couple of years has been quite hard on kids. But after a most inauspicious start to her formal education (dark flashbacks to a screen filled with thumbnails of five-year-olds and a substitute teacher struggling to explain the mute button), I remain grateful-and believe me, I'm the last person who thought I would feel this way about a school-that our daughter is at Park Day. I'd highly recommend it to anyone.
5
3/20/2021
I have sixth grade twins at Park Day School, and our family couldn't be happier. After elementary school at a public school, the transition to independent school for middle school has been seamless. Given all that's going on in the world, we came to Park because of the tight community where we knew our kids would be both held and challenged. Distance learning is never easy, but Park has done a great job with communication and maintaining the inclusive and progressive community that we came to the school for. And the kids have been able to come back on campus in a way that we feel more than comfortable for their safety. I can't think of a middle school experience I'd rather have for my kids.
5
2/11/2021
Our family has been so grateful to have our daughter at Park Day. She's in first grade now and absolutely thriving. She has exploded into reading this year, and is loving math, gardening, workshop (YES, they build really cool stuff!), art, PE and music. I personally appreciate the integrated approach to teaching, where the teachers work together to identify and build connections in the curriculum and interweave ideas between disciplines. Approaching ideas from different perspectives encourages critical thinking skills, excitement, and also empathy... which I think we can all agree is super important for budding humans to develop. The campus is tear-inducingly beautiful, an oasis that has obviously been cared for and loved for decades. They utilize the grounds in the curriculum, teaching about how to grow and care for plants, how to respect the balance of the environment, ecosystems and animals (they have chickens too!). The social justice and equity focus of the school is present and forward in the curriculum—these kids are learning how to be engaged civically, through kid-initiated fundraisers for nonprofits, peaceful protest through letters and marches, and a deep dive into identity work, respect and honoring diversity. This work starts in kindergarten, and just continues from there. I greatly appreciate Park's commitment to having a diverse staff and student body. They obviously have a resonant voice throughout the Bay Area's diverse circles. They also offer financial aid options for families, which is greatly appreciated by all. I am so impressed with the new head of school Angela Taylor. She came on as Head of School at the height of covid, and soon after George Floyd was murdered. She has been working with such fervor to discuss and address the social dilemmas and broken systems that our kids are growing up in. Her passion to lay a foundation for this upcoming generation to be present in the world as compassionate change makers is inspiring and is perfectly aligned with the mission of Park Day. She is an incredible leader. Angela and the incredible staff has worked so hard during covid to keep the kids and staff safe with outdoor learning, strict sanitizing and social distancing and mask protocol, and of course remote learning when needed. This year, even with much of it through zoom, has still been an academically blossoming year for my daughter. The communication between teachers and parents is great, and easy, and the evaluations that each child gets twice a year are very thorough, packed with information and detail about all kinds of skills. You can tell that the teachers spend hours on these, and they clearly KNOW these children! This is a place where creativity is nurtured, collaboration and flexibility is routine, critical thinking is inspired, fairness and empathy are guiding lights, and children are honored as unique and valuable individuals, collaborators in our communities, and accomplices in the fight for an equitable and flourishing future.
5
2/5/2021
As a parent with two kids in the lower grades writing a year into the pandemic, I can say Park Day has been SO valuable in navigating this time with our kids. An education at Park Day focuses not only on academics, but social and emotional needs, as well as what I see as important context for understanding the world right now, and how you can prepare not just to live in it, but take it by the reigns. I'm confident our kids will be better people and citizens thanks to the curriculum Park Day provides.
5
3/5/2020
We are in our second year at Park day. My 9-year-old son entered in 3rd grade and did so seemingly seamlessly. He was welcomed socially and fell into the rhythm with new friends almost immediately. We were entering after a 3 year stay at our local Charter school. My son had endured numerous challenges within the structure of his last school. So far he is happier than I've ever seen him in school and is genuinely excited to be there and motivated to learn. I think it's important to note that my son is black and it's very important to me that those who I've chosen to educate and support my son understand the challenges that come from learning in an environment where you are a minority. I have felt welcomed and supported and can see that effort is in progress to create true diversity in our school and hope to see that progress continue with a new person of color in our head of school position.
5
2/25/2020
We are first year parents at Park Day School with a daughter in Kindergarten and were excited last year when we toured the school. We loved what we saw (and felt) from the faculty and students as we toured each grade in the lower school, K-5. As we talked to kids, and looked at the inspirational postings and lessons on the walls, we could clearly see our daughter thriving in that environment. Fast forward to now, one year later, and that same committed energy to joyful learning and social justice have rung true every day across all aspects of our family's experience. It is said a lot in a lot of places out there, but Park Day School is truly a community. We are still early on in our journey at the school, but are so looking forward to all that is to come. We highly recommend Park Day School to our friends and neighbors in the Oakland community!
5
9/10/2019
Have two kids at the park now and could not be happier. The teachers are incredibly thoughtful, caring, and skilled. The kids are exposed to critical, yet age-appropriate, views on all topics. The school is in transition following the retirement of several founding members, and as it adapts to the rapidly widening gulf between the wealthy and non-wealthy in the Bay Area, but the current administration is warm, experienced, honest, and capable. Just a lovely place for my kids and family to call home.
5
9/4/2019
After touring and applying to several Oakland private schools, including Head Royce, Aurora and Redwood Day, my family was lucky enough to join the Park Day School community last year. It's been nothing short of transformational for my older daughter, who transferred in from one of the Lamorinda public schools. I have no idea what Tito here has gone through because we've found the academics to be an incredibly thoughtful part of a whole-child curriculum. I guess if you want your kids to be ace test takers and then develop substance abuse problems later in life, you might not like it here? But for us, it's amazing. The administration is great (Tito, it'd be incredibly easy to get the lowdown on why the school is looking for a new head - make some friends and get the story!). The teachers are even better. Five stars, and can't wait for our little guy to be old enough for Kindergarten!
5
9/3/2019
Academically (and in how my kid is becoming a thoughtful human, aware of the world outside herself), we have been really happy at Park Day School. The emphasis at the school is on critical thinking, and the skill-based learning is embedded in larger, deeper projects. In math, they solve problems using multiple strategies, focusing on understanding the big mathematical concepts. In social studies, they are teaching the kids to analyze from the point of view of different parties and perspectives, which I appreciate. There seems to be a lot of direct lines to the kid's interests in writing, reading and absorbing basic skills around research, persuasion, and presentation. There's also a ton of group work and collaboration which is helping my kid negotiate other people's ways of thinking alongside her own. The emphasis on questioning and critical thinking may not be for everyone-- they don't do a ton of memorization and cramming facts for the sake of regurgitation, but it works really well for my kid-- she truly loves going to class.
5
4/6/2019
I have been very disappointed by my experience at Park Day School. The focus on social justice has positives, but comes at the expense of academics, which are very deficient compared to other private schools in the area. The leadership is not cohesive or connected to the student body, which may be why they haven't been able to keep a head of school, and there is not enough staff to ensure the children are learning, safe and happy. I hear this used to be a great school, but they have a long way to go to get back to that.
5
11/2/2018
We were first introduced to Park Day through the Mini Maker Faire, which in some ways is the perfect embodiment of the school's philosophy and purpose. Innovation, depth of learning, fostering creativity and academic rigor is an inherent part of the Park Day's ethos. Simply put, they make learning fun. My daughter looks forward to school everyday and comes home excited to tell us all about it. As parents, we couldn't be more relieved that as she enters middle school, she's in a supportive community with thoughtful teachers who inspire academic, social and emotional growth.
5
10/7/2018
We first discovered Park Day School through the East Bay Mini Maker Faire, and our daughter, who was in pre-school at the time, announced that she wanted to go there. She's loved it since her first day in kindergarten. The teachers and administration are exceptional - not just in teaching kids how to think and learn, but they're also kind, patient, and nurture all the essential skills of being good human beings like resolving conflicts peacefully and without judgement. The curriculum and class activities integrate social justice in a very holistic way, and class projects across subject areas tie into overarching themes in a really impressive way. The kids are encouraged to present and implement their ideas, collaborate on projects in teams, and work on their own.The aftercare program is varied with a range of activities, especially for a small(ish) school of about 300 kids. The school grounds are also wonderful with amazing trees, and the lunch plan is healthy & prepared fresh everyday.
5
7/21/2018
Park Day School is a great place for my kids to grow up. They focus not only on knowledge but thirst of knowledge. My child was reading at a high reading level, and his teacher came up to me and said, "your child is reading at a high level, but he doesn't seem to be enjoying what he's reading." It took some doing, but we finally found some books that excited my kid, and he loves reading until this day. At other schools, I think they would've been satisfied with the fact that he was so advanced, but this exemplifies Park Day's philosophy and methods.
5
7/21/2018
We enrolled my child in Park Day for middle school. We are really happy with our decision. The school creates a supportive environment for my daughter's learning style and centers progressive approaches to education and learning. The curriculum and classroom activities focus on teaching students personal responsibility, empathy, and kindness, and the academics are taught in a way that invites the children to learn through asking questions and exploring possibilities through critical thinking. If you are looking for rigorous academic curriculum this may not be the school for you. If you are open to a holistic approach that teaches inclusiveness and fosters collaborative learning and teaching approaches, then PDS is a great option. The students are involved together as an active student body, PDS families get together often for school activities, and the kids participate in public service projects to give back to the community. There are some areas of growth at PDS which is the case with every school. I have seen that the staff and administration are open to hear the voices of the parents and the students and are open for the opportunity to continue to grow and strengthen the school.
5
11/24/2017
Park Day School is a place where my two children (5th and 7th) are thriving -- and they have been doing so since day one of Kindergarten. (Actually, let`s cut to the chase: I highly suggest you take a tour. It`s the best way to experience for yourself and your child(ren) the dynamic and joyful learning environment that is Park Day. And to prepare yourself for the tour, read on-)Our middle schooler comes home unable to contain himself when he talks about the brain science they are studying; and the deep dive they take into ancient civilizations and the building of his ancient Chinese water chain in the Innovation Workshop. Park Day has also cultivated in him a motivation and curiosity to dig-in to his challenging math homework because he wants to really understand it. My favorite days are when the conversations he has at school about the difference between equality (people getting the same thing) and equity (people getting what they need to be successful) continue at home. Two middle school teachers are new to Park Day this year, but NOT new to teaching (one has 8 yrs teaching middle school, the other 12 yrs). They are great additions to the middle school team. What I also deeply appreciate about Park Day is that it has an amazing Social Justice Initiative, which permeates not just the school but the entire community. This place doesn`t shy away from the so-called "hard" conversations. There are guest speakers for parents to discuss and engage in productive dialogue about diversity and inclusion, and at the same time, equity is a natural part of every class for our kids. Example: At the estimation fair (a combo of math and science), some middle schoolers chose as their project to estimate how long it would take to work a minimum-wage job to pay off the national debt. Our head of school, Roel Mason-Vivit, brings so much joy and energy to Park Day. He has brown bag lunches with the students; holds morning coffees with parents; and sometimes in the morning, he`s even in the drop-off area to greet us because he understands that are there are multiple ways to get to know your community. Roel is also bringing excellent professional development for our teachers, and handles with amazing grace and aplomb both the day-to-day and long-term needs of the school. My experience at the school has been phenomenal. The roughest point was a few years ago with the tragic and untimely death of Tom Little, who was head of school for 20+ years. It was a sock in the gut for everyone. Yet Park Day, true to its values, has held every single staff member (classroom teachers and non-classroom staff alike!), every student and every parent through the grieving process. Park Day has been around for 40 years and the alumni go on to do well -- and good -- in the world with courage, confidence, and an incredible sense of purpose.
5
10/14/2017
Park Day has been such an incredible experience for our family. Our children's transition to the Park Day middle school was seamless. The teachers, staff and community are so welcoming. There is such talent and expertise in the way Park approaches learning making it engaging and meaningful for students.We continue to be impressed with Park's academic excellence and how well our children understand and want to share the content they are learning. My very shy and reserve children have found their voice not only for themselves but for others that need support. We appreciate how Park integrates a social justice focus and social emotional development opportunities into a rigorous academic curriculum and culture of the school.My children are developing their sense of self and an awareness of their role in the community and greater world. They demonstrate the confidence to do the right thing and intellect to communicate why.The school does an excellent job with parent education to ensure our collective efforts to support the students are aligned.We are extremely grateful to be part of the Park Day community and recommend touring the school to get a glimpse of its magic.
Endorse Park Day School. Endorsements should be a few sentences in length. Please include any comments on:
Quality of academic programs, teachers, and facilities

Availability of music, art, sports and other extracurricular activities

Academic or athletic awards
What Is Praxis?
Praxis is part of the teacher licensing process many states require.