Shining Mountain Waldorf School is an accredited Pre-K-12 Waldorf School in Boulder, Colorado.
Our unique location and arts imbued academic prekindergarten through high school curriculum draws families from all over the country and the world to our doors.
To truly experience the wonder of our campus and teaching staff, you must visit.
School Type: School with Special Program Emphasis
Grades: Prekindergarten-12
Enrollment: 250 students
Yearly Tuition: $18,375
Acceptance rate: 75%
Average class size: 20 students
Application Deadline: Feb. 1 / rolling
Source: Verified school update
School Overview
Grades Offered
Grades Prekindergarten-12
Learning Difference Programs
Yes
Learning Programs Supported
Mild Learning Differences
Student Body
Total Students
250 students
Students by Grade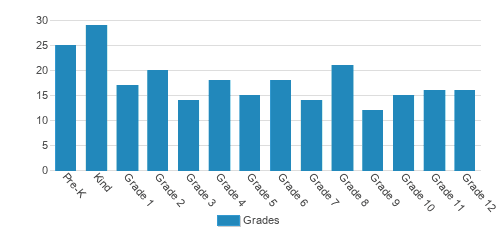 Academics and Faculty
Total Classroom Teachers
34 teachers
% Faculty w/Advanced Degree
Average Class Size
20 students
Classroom Dress Code
Casual
Please contact school for dress code details.
Tuition and Acceptance Rate
Admission Deadline
Feb. 1 / rolling
Tuition Notes
$8,800 - $23, 600 plus fees
Admissions Director
Soni Albright
Sports
Total Sports Offered
4 sports
Extracurriculars
Total Extracurriculars
Total Extra-curric.
6 extracurriculars
Extracurriculars
Extra-curric.
Arts and Music Programs:
3-D Arts, A Capella Choir, Choir, Fine Arts, Orchestra, Theatre

School Notes
MISSION STATEMENT
The mission of Shining Mountain Waldorf School is to provide a comprehensive education that engages and nurtures the child physically, emotionally, mentally and spiritually. Our age-appropriate curriculum, which integrates academics, the arts and practical studies, has its wellspring in the spiritual insight of Rudolf Steiner. We seek to cultivate each student`s individual gifts, to encourage independent thinking and imagination, and to foster a life-long love of learning. Our goal is to enable students to become balanced, vigorous, life-affirming and compassionate iindividuals. In pursuing this goal, we endeavor to involve our community in the practice of cultural renewal.
Waldorf education addresses the child as no other education does. Learning, whether in chemistry, mathematics, history, or geography, is imbued with life and so with joy, which is the only true basis for later study. Education grows into a union with life that serves Waldorf students for decades. By the time they reach us at the college or university level, these students are grounded broadly and deeply and have a remarkable enthusiasm for learning. Such students possess the eye of the discoverer, and the compassionate heart of the reformer which, when joined to a task, can change the planet.

Dr. Arthur Zajonc, Professor of Physics, Amherst College
---
PHILOSOPHY
What does it mean to be a Waldorf school
Shining Mountain, like all Waldorf schools, is rooted in the methods and philosophy of Rudolf Steiner, Austrian-born scientist, educator and philosopher. Steiner`s legacy is a monumental body of timeless work that crosses many disciplines, including agriculture, medicine, education, spirituality, human development and cultural renewal.
Stages of Human Development
The Waldorf approach works with human nature and recognizes that capacities emerge in students at fairly predictable stages, while also allowing room for individual rates of maturation. This recognition of a metamorphosis of comprehension underlies both the organization of the curriculum itself and the changing methods of teaching throughout the twelve years. Rudolf Steiner saw human development unfolding in seven-year stages:
Until age six or seven: Children learn primarily through physical activity and imitation. The goal at this stage is to provide a warm, calm, secure, aesthetic environment that nourishes the senses, the imagination, and the creativity of the young child. The 3 Rs are Reverence, Repetition, and Rhythm. Through storytelling, arts and crafts, and healthy movement, a strong foundation is laid for formal academics beginning in first grade.

From age seven until fourteen: Children at this stage learn best when academics appeal to the feeling life, and lessons are conveyed through an artistic medium such as painting, drama, music, storytelling, and other direct experiences that stir their emotions. A sense of beauty, harmony, and rhythm permeates the day, engaging children and supporting their learning.

In the High School: Themes and methods stimulate higher-level intellectual skills. Now is the time that the forces of imagination - carefully cultivated in the early years - transform into analytic, synthetic, and evaluative thinking skills in the adolescent.
An Interdisciplinary Structure
The Waldorf approach relies upon an interdisciplinary structure within each grade level and progressing through the years. At the core of Waldorf education is Steiner`s emphasis on achieving balance between the three distinct ways that humans relate to the world: through thinking, through the life of the emotions, and through physical activity. Long before educational research confirmed the idea of "multiple intelligences," Steiner understood the need to balance the head, heart, and hands. At Shining Mountain, diverse modalities of teaching are integrated to ensure that students encounter a variety of learning styles. As a result, each child is able to comprehend classroom material and find positive areas of self-expression.
Role of the Arts
The arts permeate all aspects of school life at Shining Mountain. Fine and practical arts painting, sculpting, drawing, singing, instrumental ensembles, woodwork, handwork, drama, movement provide:
a bridge for social interaction

a way of knowing, i.e., a cognitive process that stresses observation and discernment

an education of the senses, which awakens us to the wonder permeating our world and our humanity

a humanizing activity that allows us to feel our co-creative abilities with others

a discipline that teaches patience, flexibility, concentration.
Academics come alive when conveyed through an artistic medium. Every detail imaginable contributes consciously to the totality of the Waldorf learning experience: the colors in the classroom; the colored chalk drawings on the board; the rhythm of the lesson and the day; the way the teacher speaks, moves, and balances humor with seriousness.
Movement
At Shining Mountain the movement curriculum recognizes that healthy physical activity lays the foundation for healthy brain and neural development; enhances physical, emotional, ethical, and spiritual aspects of the human being; and provides a vital pathway for self-exploration. We structure our program to strengthen different abilities at each stage of development.
Cooperative games in the early grades yield to competitive sports in middle and high school. Circus arts, such as juggling, riding the unicycle, and tumbling, improve posture, balance, coordination, self-confidence, and strength. Eurythmy, an art of movement that expresses the quality, mood, and dynamic force of speech and music through gesture, cultivates in students an awareness of personal and group space and contributes to sensitivity in the language and social realms.
Teacher-Student Relationship
Waldorf education at Shining Mountain embraces the living, direct relationship between teacher and student as the optimum catalyst for successful learning. Our teachers model an extraordinary capacity for knowledge, creativity, and the sheer love of discovery, motivating students toward academic success and a keen sense of wonder, purpose, and personal fulfillment.
An Educational Community
We recognize that healthy individualization goes hand-in-hand with community building. Parents, teachers, and staff weave a rich social texture around and with the students through special events, field trips, and seasonal festivals.
Moreover, we work out of a comprehensive view of humankind that honors various spiritual traditions. We acknowledge that in our essential nature, human beings are alike, part of a global humanity. Thus, we strive to awaken social responsibility, service to the community, and stewardship of the Earth.
The need for imagination, a sense of truth and a feeling of responsibility these are the three forces which are the very nerve of education.

Rudolf Steiner
Source:
Verified school update
Frequently Asked Questions
How much does Shining Mountain Waldorf School cost?

Shining Mountain Waldorf School's tuition is approximately $18,375 for private students.
What is the acceptance rate of Shining Mountain Waldorf School?

The acceptance rate of Shining Mountain Waldorf School is 75%, which is lower than the national average of 91%. Shining Mountain Waldorf School's acceptance rate is

ranked among the top private schools in Colorado

with low acceptance rates.
What sports does Shining Mountain Waldorf School offer?

Shining Mountain Waldorf School offers 4 interscholastic sports: Basketball, Cross Country, Track and Field and Volleyball.
What is Shining Mountain Waldorf School's ranking?
When is the application deadline for Shining Mountain Waldorf School?

The application deadline for Shining Mountain Waldorf School is Feb. 1 / rolling (applications are due on Feb. 1 but additional applications are reviewed year-round as space permits ).
School Reviews
5
3/10/2018
We moved from Los Angeles to Boulder to bring our 5th grader and 6th grader to the school because of their stand out middle school and high school. Our kids have been in Waldorf schools since pre school. We have had the great fortune of being a three great schools, Siskiyou School in Ashland Oregon, Westside Waldorf School in Pacific Palisades and now Shining Mountain.We have now been at the school for five years - our girls are now in high school. It has been the best decision we have ever made. First of all this school has far more resources than our previous schools. Our youngest daughter who has been a slow reader had in school tutoring and support. The school also an amazing councilor who supports the teachers in dealing with an issues that come up.The middle school at Shining Mountain is unique. Traditionally Waldorf School teachers take a child from 1st to 8th grade. Shining Mountain breaks this tradition by having a dedicated middle school team that takes the students from 6th through 8th grade. These are some of the best middle school teachers in all of Waldorf education who have focused their training and experience on this critical age. Our girls are both met with age appropriate academics and an environment that is sensitive to the changes that they are going through physically and socially. This program is so innovative that other Waldorf Schools have come to shadow our program to learn about how it is run. The high school builds on the experiences in the lower school. The students are all quite creative and capable of deep reflection on the world. I can't imagine a better place for our girls to be. For those who are not Waldorf schooled, I highly recommend the Shining Mountain as a place to look if you are wanting a more holistic education for your child and or they are longing for more self expression and art. Shining Mountain has an amazing music program and art is interwoven into all of the class work. Every grade performs plays and every student is involved. I highly recommend this school to anyone who is looking for a deeper character based education wrapped in healthy active community life.
5
3/10/2018
Outstanding. Our children went K-12 to Shining Mountain. Now that they are adults and through the challenges of adolescence, we see every day the sound foundation they received to create happy, creative, ethical, fulfilling lives in these challenging times. They are making a positive difference in their work and their communities.
5
3/10/2018
We have spent five wonderful years at SMWS. Our daughter is a freshman in the High School now and is thriving. She is engaged in her studies, has a wonderful group of friends and the faculty is awesome. We could not be happier.
5
5/17/2016
I discovered Waldorf Schools when I was 18 and met other teens my age who were completely different than my classmates, they were grounded individuals with deep understanding of a lot of things. They were well rounded!. Needless to say, they made a strong impression on me and I told myself that when I had kids I would look for Waldorf. Well 10 years later I had my son and two years after that my daughter. We first enrolled at Chicago Waldorf. We loved Waldorf from the beginning, but our family needed something different still, We had the opportunity to move to Colorado and soon found out about Shining Mountain Waldorf in Boulder. All the people in Chicago who knew Shining Mountain told about how SMWS is one of the best Waldorf Schools in North America. The Waldorf Method is definitely different than what most people in the US know as schooling. In the roughest lay man terms I would say that it is almost like artisan production. Most of us know mass schooling and learning to just pass the test. Not in Waldorf, they kindle the fire, they light up the passion for learning. Waldorf lays a strong foundation in the child, awakens curiosity in the lower school, enlivens the child in middle school, and engages the teenagers in high school. Upon first visit of a Waldorf School one notices that the classrooms are different, there is art everywhere and one who does not know Waldorf could say that it is an art school. this observation more than anything points to the lack of beauty and art in any other school system. Additionally, I have to point out that Waldorf graduates around the world are people of various backgrounds, interests, skills, and jobs. They are people who are engaging, interested and overall impressive individuals that can engage with people smoothly in a variety of topics and situations. Shining Mountain in the last few years has experienced tremendous growth, and transformation in the best way possible. There is excitement in the community for plans going forward into building new facilities, with a special focus on the High School. There is a strong parent association that is very supportive, the faculty is really top notch. In my perspective the faculty in all Waldorf Schools is one of the most important aspects of the school. They do so much work beyond the classroom, they have scheduled meetings to support the learning environment for children and newer faculty, they give talks and classes to parents to deepen the understanding of the Waldorf method. Faculty is so essential to the students, that many students continue to stay in touch with their teachers even after they graduate. My children are thriving, I couldn't be happier. One suggestion I would make to new families considering Waldorf, is that I would highly encourage a visit to hear the high school students present their projects. You may have only a young child and may only be looking into a nice Kindergarten or elementary school, but upon hearing these young adults, you''ll see the end result of Waldorf method and won't regret it.
5
5/17/2016
We chose Shining Mountain because of the deep commitment everyone has to the school and the children. We started at our local public school but could see the negative impact immediately on our daughter's creativity and sense of herself. Her first year at Shining Mountain she would come home singing every day - and in multiple languages - she's just so happy there. She has this belief in herself from having a Waldorf education that she can do anything - because she has done so much. She's never been made to feel like she isn't "performing" and as a result she's excelling. We are so happy we made the switch.
5
5/17/2016
Not all schools are created equally; it took us years to find our way to SMWS. We are part of that 35% of families at SMWS who relocated to Boulder for THIS school. Shining Mountain teachers have worked with me to find ways to accommodate my children's learning styles and needs. My sons are both very happy and engaged as students. They''ve had opportunities to develop their musical and dramatic talents because music and drama are part of the curriculum. They''ve had opportunities to participate in sports and have been coached in an enlightened and encouraging way. This school has meant the difference between struggle and success, between being ostracized and fitting in. Shining Mountain is the place where our whole family and our values shine. This school community is the place that meets our children's needs. It is a place for discussion, for sharing stories, for problem solving, and for finding accommodation to individual needs. This is my village.
5
5/17/2016
Shining Mountain Waldorf School has strong academics; science, language, music and everything is art based! Their sports programs are part of the PCA (Positive Coach Alliance) and Double Goal Coaching program. They have the most beautiful campus nestled at the base of the foothills in North Boulder. Our son has been there since pre-school and will graduate high school there. He's thriving and I''m thrilled with Shining Mountain!
5
10/27/2012
I attended Shining Mountain K-12 and loved it, graduating in 2006! In almost all aspects of my life now I look back on my education and am grateful I had such a wonderful experience. Shining Mountain made me into a rounded individual with many talents, interests, and curiosities. Shining Mountain grows individuals who will become an encouraging and hopeful part of our future!
5
10/27/2012
We looked at SMWS because Waldorf kids are impressive as people: smart & accomplished, and *solid*. Mature, well-rounded, able to hold conversations, comfortable in their own skins. Waldorf is deep exploration of topics, lots of music, art, performance & integration across disciplines. No teaching to the test/learning by rote. More observational, not just accepting what you''re told. Shining Mountain is a great school. Big enough to have a variety of kids, goes K-12, great faculty/staff, pretty good facilities (high school gets a refresh soon), great kids & parents.
5
10/27/2012
We just moved to Boulder and Shining Mountain from Austin and Austin Waldorf, and we are so happy with our choice of a new school. We have a five year old in her third year of kindergarten and because of the school grounds, teachers, communication, adult education, as well as the sincere passion that each faculty members shares in making sure that our daughter has the best experience, she is flourishing. The school exceeds expectations on so many levels and we are looking forward to having our children shine throughout their school experience at Shining Mountain.
5
10/27/2012
Shining Mountain is child focused and the teachers create a safe and comfortable learning environment. The art, music and outdoor play feed the child and allow them to be focused while learning. It is a joy to see the children outside running, skipping and walking from one class to another.
5
10/27/2012
I love that the academics start slow in the younger years, and surpass public schools by the beginning of high school! what a gift to our children not to be pushed too early! I love that the curriculum has such a strong focus on art and music to compliment the academics. And for a small school they have a fantastic sports program!
5
10/27/2012
It is our second year at this school and I am very happy about our choice. Our 7 year old is thriving in the well rounded and rich program of arts, movement, language, interpersonal skills & spiritual awareness. It is very apparent that the school is committed to the well being of each student and each family. The campus is enchanting. Highly recommended.
5
10/6/2012
My 26 year-old daughter is a graduate of SMWS, class of ''05. She is wonderfully grounded, kind and smart young woman who runs her own business, and has done so since the year she left Shining Mountain. While her dad and I would love to take all of the credit for how she turned out, we (happily) cannot do that--the SMWS curriculum, teachers, staff and community have all played a vital role in shaping the person she is today. We still enjoy being a part of the SMWS community and are looking forward to the awesome Michaelmas Pageant this coming Friday!!! You really cannot go wrong with the creative, well-rounded and thoughtful curriculum that shining Mountain offers!
5
10/6/2012
Shining Mountain offers a rich academic program that inspires a love of learning in our youth. Integral to the program, an array of performance, visual and musical art courses. Considerable effort is made to create a healthy social fabric amongst the students, parents and faculty. All around fabulous school!
Endorse Shining Mountain Waldorf School. Endorsements should be a few sentences in length. Please include any comments on:
Quality of academic programs, teachers, and facilities

Availability of music, art, sports and other extracurricular activities

Academic or athletic awards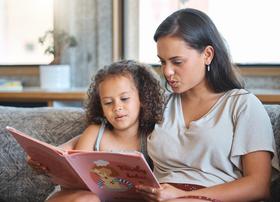 The Evolution of Early Reading Strategies for Children
Explore the journey of early reading strategies from the 17th century to the present day, uncovering the evolution of tools, methods, and technologies that have shaped how children learn to read. This article delves into the historical milestones and contemporary approaches that offer a fascinating look at literacy development in children.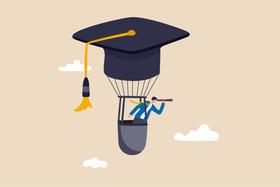 The Evolution of School Choice: A Focus on Vouchers
Explore the history and evolution of school choice, focusing on vouchers. This article provides an in-depth analysis of vouchers' origins, growth, benefits, and criticisms as part of the broader school choice movement, along with a look at current trends and future outlook.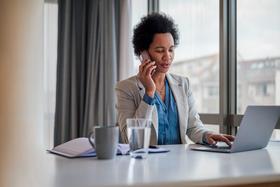 Admissions Matters: Following Up, The Competition, & Deadlines
Navigating the complex landscape of private high school admissions requires expertise and insight. This article delves into essential areas that every school should master: inquiry follow-up, standing out in a competitive market, and choosing between rolling admissions and fixed admissions deadlines.