Since1978, West Valley Christian School and summer camp has been educating students in West Hills CA. West Valley Christian School is best known for our nurturing Christian environment,theater arts department, enrichment classes, sports programs, and beautiful campus which features a 9000 square foot gym and beautiful 400 seat auditorium.
We believe our school offers the most exciting, innovative,and inspirational educational experience that you could ever wish for your child.
To further our commitment to excellence, our school will continue to be accredited by WASC. Our campus facilities include new buildings, spacious playgrounds, green space, security cameras, gated entrance, nutritional food, computer lab, library, performing arts auditorium and a 9,000 sq.ft.gym with weight room.
See how our programs have attracted the best students, athletes and artists to come to West Hills,California.
The founder of the school Glenn Kirby, wanted this school to be "For Christ and His Kingdom." Forover 35 years WVCS has been dedicated to education where God is central; today's challenge is nurturing growth in our students toward our mission: To provide excellence in education to our students and to inspire each one of them to seek Christ and His Kingdom.
Grades: Prekindergarten-8
Enrollment: 326 students
Acceptance rate: 80%
Average class size: 23 students
Application Deadline: None / Rolling
Source: Verified school update
School Overview
Grades Offered
Grades Prekindergarten-8
Learning Difference Programs
Yes
Student Body
Total Students
326 students
Students by Grade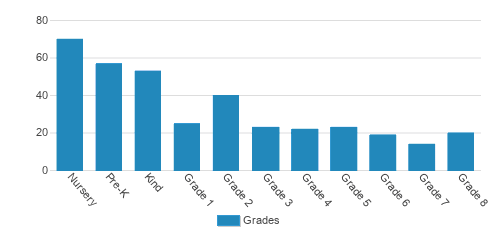 Academics and Faculty
Total Classroom Teachers
22 teachers
% Faculty w/Advanced Degree
Average Class Size
23 students
Matriculation Data
Matric. Data
Classroom Dress Code
Formal
School polos required, Khaki/Navy pants, shorts, skirts.
Tuition and Acceptance Rate
Admission Deadline
None / Rolling
Tuition Notes
TK/Kindergarten- $5500; Middle school- $8000. 50% of families qualify up to 80% financial assistance
Average Financial Aid Grant
$1,600
Admissions Director
Maggie Rojas
Admissions Associate
Kerri Moore
Sports
Total Sports Offered
6 sports
Extracurriculars
Total Extracurriculars
Total Extra-curric.
10 extracurriculars
Extracurriculars
Extra-curric.
6th, 8th

Club or Organization:
Community, Leadership, Spiritual

Arts and Music Programs:
Art, Theater, Three

Recreational Athletic Programs:
Competitve, Velocity

School Notes
1.Preschool West Valley Christian Preschool campus is home to a dynamic, caring, academically-focused preschool kindergarten program. Since many of our parents are enrolling their children inschool for the first time, we work with the entire family to make sure that this transition is a positive one. It's our number one priority for the children in our care feel safe, secure and valued. toourcare.

2. K-8th Grade: A strong sense of community and accountability is how many would describe our elementary and middle school - where parents, students, teachers and staff all work together to provide our students a wonderful educational experience. We have a beautiful, well-equipped learning environment with outdoor fields and play areas, a multi-purpose room, cafeteria, gymnasium, weight room, change rooms, separate junior high educational wing, computer lab, science lab,and a new state-of-the-art library. More important than our facilities are the care and attention our teachers and staff bring to the important work they do educating the next generation of leaders. We are very proud of our highly qualified and committed faculty and of our diversified curriculum that includes art, robotics, music, PE, science lab, theater arts, yearbook, Spanish, and dance, all taught by specialty instructors. We have a strong academic program and many scholastic honors to our credit including the use of Acuity and IXL assessment and instructional resources. Our school also hasatraditionofathletic excellencewithmanychampionshipstoourcreditincludingrecent titles for bothourgirlsandboyssports.Inkeeping withour mission,weoffermanyopportunitiesforstudentsto gain 21stcenturyskills.Technologyisfullyintegratedintoourclassroomswithstudentsbenefitingfrominteractivewhiteboards,tabletcomputers,andmore.Creativityisencouragedthroughourfully-funded music, dramaandfineartsprogramthatshowcasethreeto four productionseachyearforallages.Studentsdevelopcharacterandstrongleadershipskillsthroughourcharactereducation programcalledKid'sWithCharacter.Andweencourage ourstudents to takeinitiativeandputwhattheylearnintopracticethroughextracurricularactivitieslikeourstudentleadershipprograms.Pleasefeel free toattend anyofourupcomingadmissionsevents orschedule apersonaltouratyourconvenience.Once youexperience ourschool foryourself,Iknowyouwillappreciate theenthusiasm and loveoflearningthatispresentherein West Hills,California. Theschoolbuildsonthelegacybycombining the besttraditions andChristianvaluesofthepastwiththe energy andambition ofthepresent.Withspaciousgroundsandwith access totrulyoutstandingfacilities,allof usatWestValley feel a deepsense ofprivilegetoworkhere.Wearecompletely committedtoprovidingyourchildrenwithaninspiringacademicexperiencewhichisstudent-centeredandstimulating.Wehave adoptedcuttingedgevirtualdesk toptechnologyandawardwinningstudentassessmentsolution toframe whatwe teach.Allofour studentshavetheopportunitytoaccessembeddedinstructionalresourcestoimprovetheir depthofknowledgeintheirgradelevelstandards.Theaward-winningAcuityInFormativeAssessmentsolutionfromCTB/McGraw-Hillhelpseducatorsimmediatelyimpactstudentachievementwithengagingstudentresponsedevices,orclickers.Rapidfeedbackprovidedthrough Acuitygiveseducatorstheabilitytomakequick,data-informedinstructionaldecisionsandsupportaprocessofformativeassessmentandinstruction.Studentsbecomeengagedindirectinstructionbyintegratingleadingtechnologydevices intoourclassrooms.Foundedin1926 to "helptheteacherhelpthechild,"todayCTB/McGraw-Hillranksamongeducation`sleadingassessmentpartners.Ourprogramsandservicesarerecognizedforexcellenceandinnovationandencompassdiagnostic,summative,interimandformative,performance-based,andobservationalassessmentsforlearnersofallages. Stanford,UCLA,UCBerkeley,USC,andPepperdineUniversity.These are a fewnamesthat cometomind whenyouthinkaboutprestigious,highlyacademicandaccomplisheduniversities.Ofall thecollegesanduniversitiesinthe Western Region,only 161havemethigh standardsofqualityandeffectiveness tobecomeaccreditedbytheWesternAssociationofSchools and Colleges,(WASC).It isoneofsixregionalaccreditingassociationsintheUnitedStatesthataccreditsprestigiouscollegesanduniversitiesnamedabove, aswellas juniorcolleges,and K-12schools.WVCS ishonoredtohavereceivedaccreditation byWASC.Aftercompletingarigorousthreeyearself-assessment,committeereviewandevaluation,WVCSreceivedfullaccreditationterm. AsaWASCaccreditedschool,families mayhaveconfidenceinWVCS'spurpose,mission,andeducationalgoals.Accreditationalsoassuresparentsthatourpurposesarebeingaccomplishedthroughavisionaryeducationalprogram.WASCaccreditationcertifiesthatWestValleyChristianSchool isatrustworthy institutionoflearningandvalidatestheintegrityofour school'sprogramasitsupportsstudentlearning.Highlights:Theschoolprovidesarich,well-rounded,challenging,andsequentialcurriculumthatisconstantlyenhanced.Thestaffisdedicated,enthusiastic,andcommitted totheschool'svisionofacademicexcellence. Theschoolleadership teamisdedicatedtotheschool`spurpose andmonitorsthe work of thestafftoensurethatthe programsremaineffectiveandsuccessful.ThevisionaryandpassionateleadershippersonnelinsurethatWVCSprovides arigorousandchallengingacademicprogram.Awholesomeschool culturethatresults inhighmoraleamong staffthatleadstopositiverelationshipswithstudentsandparents.Theresponsivenessof theheadofficeandsiteadministrationtoteacherneedsisimpressive.Highacademicachievement acrosstheentirestudentbodyisachieved. Wecommendthe exceptionallycleanandsafeschool.Apervasive atmosphereofmutualrespectandcommitmenttostudentlearning is established.Theissue isnot somuchwhatistaught,but how it is taughtandourexcellentstaffarerecruitedfor theirpassion,theirenthusiasmandtheirimaginationincommunicatingwith childrentoensure thateverysinglechildintheir classes isengaged,excitedandchallengedbythelearningexperience at alltimes. Weknowthatlearningistooimportant to bespoiled bymediocre deliveryandourstaffisrestlessin their focuson theneedsofindividuals.Simultaneously,wearedeeply committedtoopeningthehearts and mindsof ouryoungpeoplein every way.Webelievethatinstilling a Christcenteredfaithhelpsyoungpeoplelearn howtolive dependent on God intheirjourneyoflife.Ourhighlyregardedone-of-a kindprogramsandouruniquesixexcellenceinitiativesapproach toeducationensuresthatwedevelopthe wholeperson" wefocusspecificallyontheindividualneeds,strengths andtalents of eachandeverystudentandweensurethatouroutstandingextra-curricularprovision,includingsports,arts,clubs,leadershipandchallengeactivities, alladd uptoanholisticChristian education.Wecontinuetoreflectanddevelopall that wedo, staying connectedwithanoutsideworldwhichischanging fasterthan at any timeinthepastbothnationallyandinternationally. Weareimmenselyproudofourachievements andofthe community we arebuilding.We hopetohavetheopportunitytoshare that with you andyourchildren.
Source:
Verified school update
Frequently Asked Questions
What is the acceptance rate of West Valley Christian School?

The acceptance rate of West Valley Christian School is 80%, which is lower than the national average of 84%.
What sports does West Valley Christian School offer?

West Valley Christian School offers 6 interscholastic sports: Basketball, Cheering, Flag Football, Soccer, Softball and Volleyball.
What is West Valley Christian School's ranking?

West Valley Christian School ranks among the top 20% of private schools in California for:

Largest student body

.
When is the application deadline for West Valley Christian School?

The application deadline for West Valley Christian School is rolling (applications are reviewed as they are received year-round).
School Reviews
5
7/21/2018
Amazing school and amazing staff. By far a safe, caring and educational environment for our son.
5
5/17/2016
My children have attended West Valley since kindergarten one just graduated 8th grade and the other is in 7th grade. It has been a wonderful experience for them. The staff is very supportive and encouraging. This school has a perfect balance of academics and character development. Try it you won't be disappointed.
5
5/17/2016
We love WVCS! Our children are happy, eager to learn and thriving in the Lord's word. We are so grateful to the loving teachers and stall that teach and care for our children!
5
5/17/2016
Award winning educational assessment technology, strong emphasis on math and language arts, teachers who are balanced and trustworthy and an admistrtion that is always striving for excellence. We see our children respecting their teachers and never wanting to leave school... Great friendships! I would recommend checking out their You Tube videos... Preschool, safety, fun, graduations and messages from the administrator - all help me connect with my child's life. You can afford their tuition if you are willing to show that you have financial need. Best school for balanced Christian education. Best event -the school play. Most promising program - sports school for Elite Basketball players. We are proud to be part of the school!
5
5/17/2016
The teachers, staff, and even the parents of students from West Valley Christian School-Elementary have made a profoundly positive and lasting impact on my family. Last year my son was in the hospital battling a rare circumstance and all throughout that painful process my family received constant support, encouragement, and prayer from WVCS staff, and even many of the parents, who unexpectedly volunteered to cook meals for my family to help lessen our stress load during that trying time. WVCS stood with my family as an emotional and spiritual rock until our toddler was finally released from the hospital and brought back home. My son's recovery was a miracle and the love and support from WVCS was equally astounding and healing. We are truly blessed to be a part of the WVCS elementary family!
5
5/17/2016
Wow! I have never seen a school's newsletter that showcases their school with videos, pictures and narrative text. As a parent I can not only read excellent articles from the admininstration but we can hear about the faculty, student and parent's perspectives. West Valley Chrisitian School's FACEBOOK is loaded with videos and pictures. But the best source to capture all the excitment is their weekly newsletter. If you want a balanced Christitian education where the faculty really care about reaching the heart of the student, without a harsh legalistic tone, come check out this school. The preschool is warm and nurturing, the elementary school is strong academically and the middle school has friendly happy spirit... a place where kids can flourish to be what God designed them to be. We are so grateful for a place that totally supports what we believe in our home. I hope our kids turn out to be like their teachers! My highest compliment!
5
6/14/2013
My son started attending the pre-school in January and he loves it. All the teachers are great, loving and encouraging. I love that my son is learning Bible verses and songs. Mrs. Kelly is absolutely the best! She helped us get acclimated to the school and offered such good advice.
5
5/9/2013
I have had my children at West Valley Christian School since age 2 1/2. The preschool was AMAZING. The teachers and assistants were the most loving nurturing people. My kids came home singing a new song every day! The Elementary school is just as loving and wonderful. The Principal is friendly, inspiring and amazing in his motivation to provide a cutting edge school, while maintaining that small, intimate feel. I HIGHLY recommend this school!
5
1/31/2013
We Love WVCS... Our Son is going on his third year. He is currently in the Pre-K program. The teachers and the staff are so loving and caring. WVCS is more than just a school its a family. The children are academically challenged already learning how to spell in pre-k. Most important our son is learning about our Lord. They offer Extracurricular activities even for the preschool. Our little guy loves his soccer class. Its nice to see all the parents involved as well. The school is great about keeping the parents informed. When we moved to this area 3 years ago I prayed to find a good school for our son and we couldnt be more blessed. If you are looking for a loving and caring environment for your child to learn in then WVCS is the school. WE LOVE WVCS!!!!
5
12/11/2012
Love WVC school. First year (K) at the school and my son is learning in all areas. Communication with the school is very good. Their heart for God is evident. In all ways I am so happy my son is attending this scool.
5
12/11/2012
West Valley has very dedicated teachers and staff. The teachers care and love each and every child as their own. The Lord works within this school and biblical knowledge is taught within the classrooms. The sports and academics are wonderful!
5
10/27/2012
I attended West Valley Christian School and with the awesome staff I excelled when I reached College. I am so glad to be an alumni because what the school invested in me deserves 100% of the credit in my success in the next stage of my life. This school is a great investment for the future not only for the academics but the foundation in Christ that teaches kids valuable life lessons that even I still use daily.
5
6/1/2012
My son went to West Valley Christian for 13 years -K thru 12th Thanks -in a major way - to the inspiration and leadership of Dr Lozano- He will graduating next week with an Engineering degree and personal character and values that are priceless
Endorse West Valley Christian School. Endorsements should be a few sentences in length. Please include any comments on:
Quality of academic programs, teachers, and facilities

Availability of music, art, sports and other extracurricular activities

Academic or athletic awards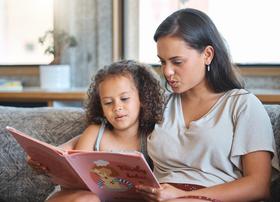 The Evolution of Early Reading Strategies for Children
Explore the journey of early reading strategies from the 17th century to the present day, uncovering the evolution of tools, methods, and technologies that have shaped how children learn to read. This article delves into the historical milestones and contemporary approaches that offer a fascinating look at literacy development in children.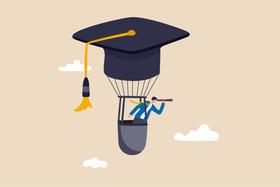 The Evolution of School Choice: A Focus on Vouchers
Explore the history and evolution of school choice, focusing on vouchers. This article provides an in-depth analysis of vouchers' origins, growth, benefits, and criticisms as part of the broader school choice movement, along with a look at current trends and future outlook.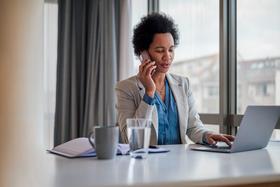 Admissions Matters: Following Up, The Competition, & Deadlines
Navigating the complex landscape of private high school admissions requires expertise and insight. This article delves into essential areas that every school should master: inquiry follow-up, standing out in a competitive market, and choosing between rolling admissions and fixed admissions deadlines.